Stay inspired and up-to-date in your Homepage
Select a genre, a game, or some keywords, and Ludo will get you the latest related trends, similar games, and will make suggestions custom tailored to you. Come back every day for up to date, fresh content!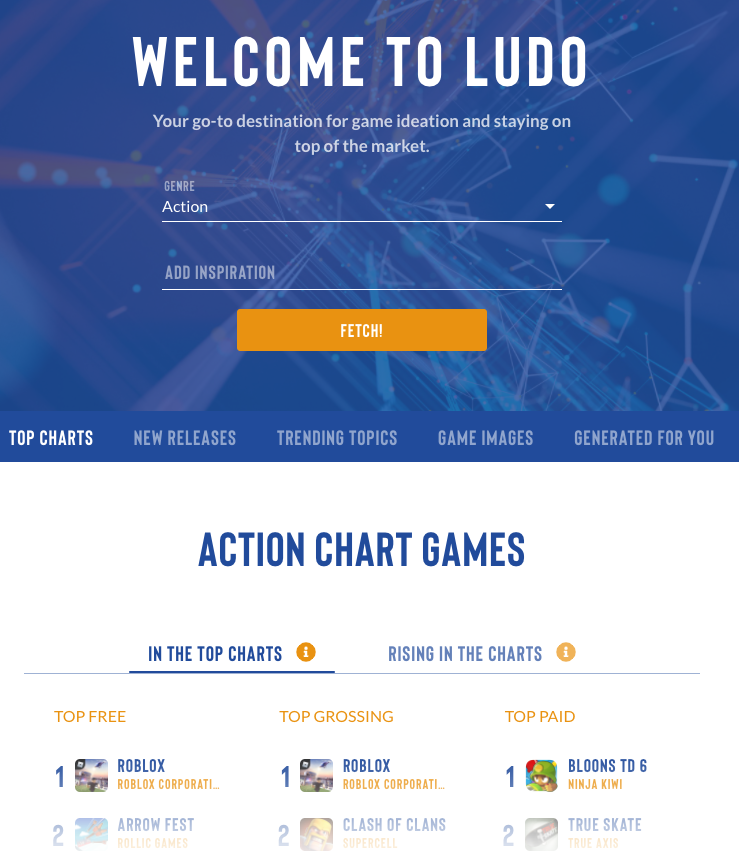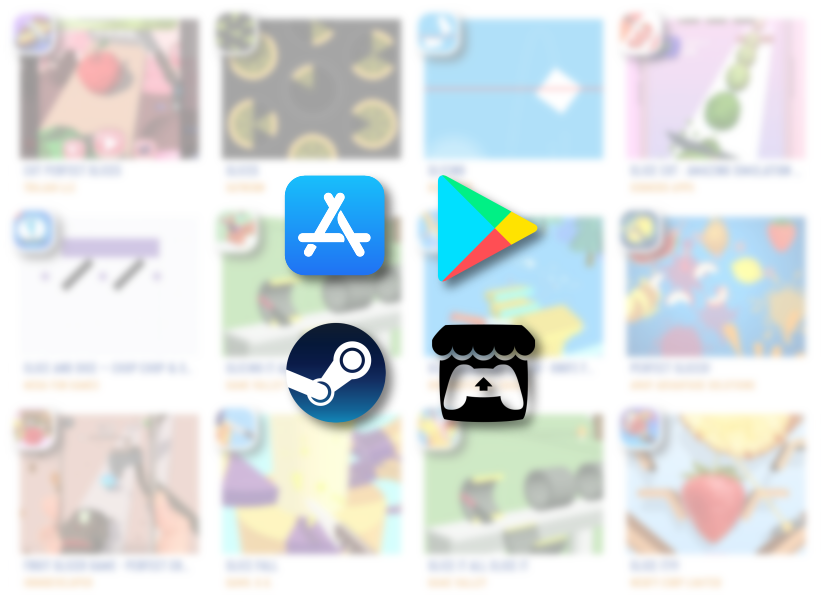 All major game stores in one place, seamlessly integrated
Ludo keeps track of all games in the App Store, Play Store, Itch.io, and Steam. Over 1.2 million games are currently indexed by Ludo, with the list growing on a daily basis with all the new releases.
Use the Ideator to generate new game concepts
Provide any number of genres, textual hints, or game mechanics, and let Ludo generate new game ideas.

Blend any number of existing games to generate new game concepts.

Get visual inspiration for the generated game concepts, and detailed game mechanics.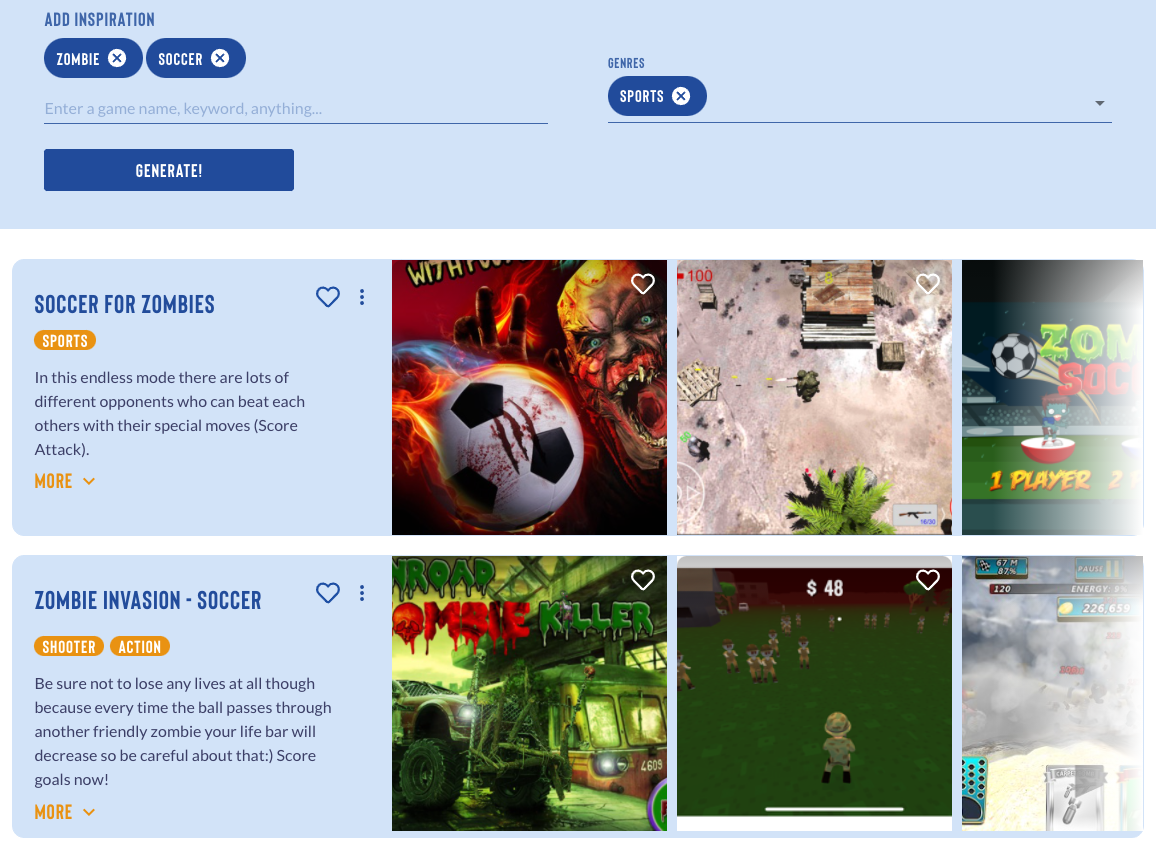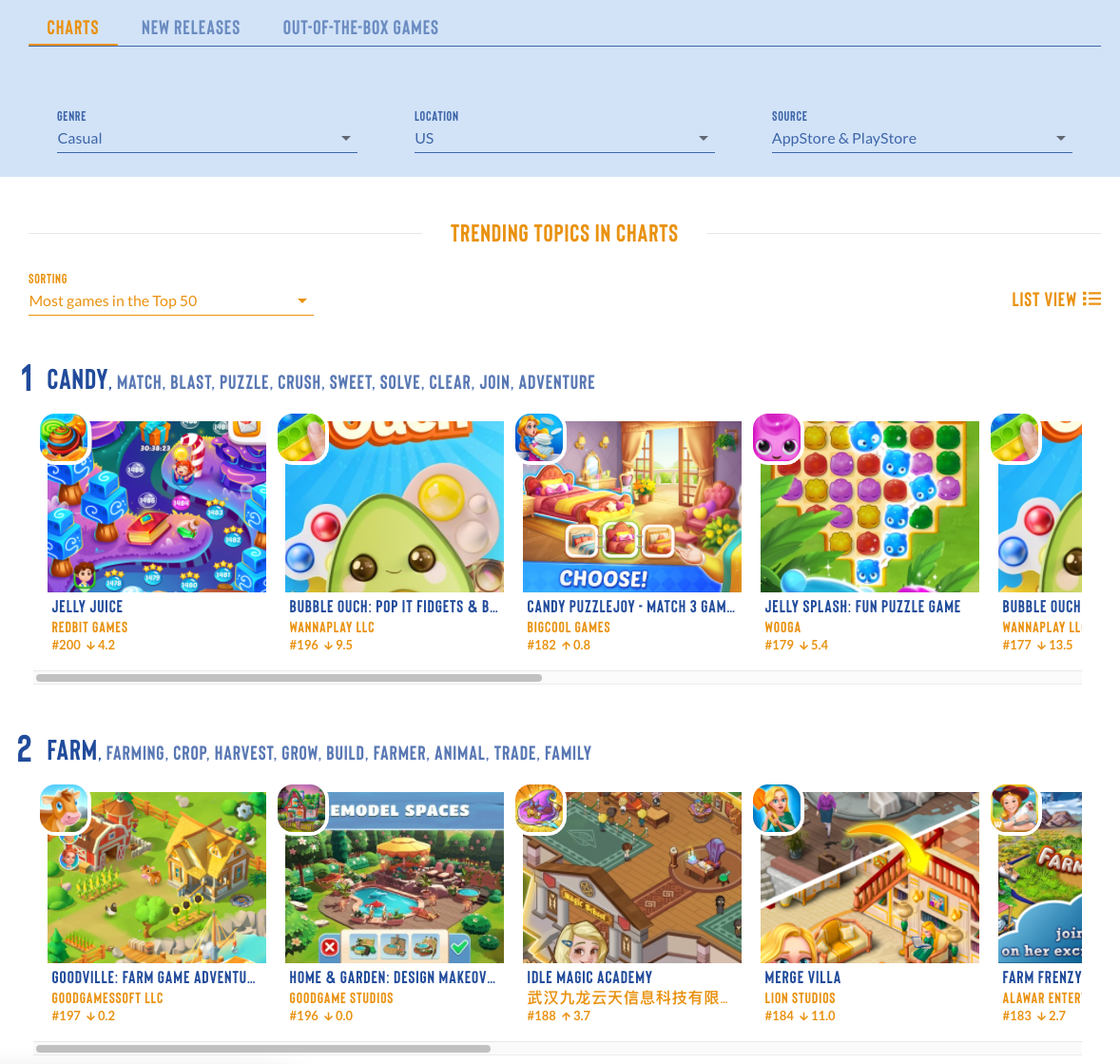 Keep track of the market in the Trends page
See what games are rising in the charts, and which game topics or mechanics are trending.

See the latest game releases across all stores.

Trends are updated daily.
Explore the Top Charts
View the App Store and Play Store top charts. Save any games you like, search for similar games, or generate new games based on the top chart games.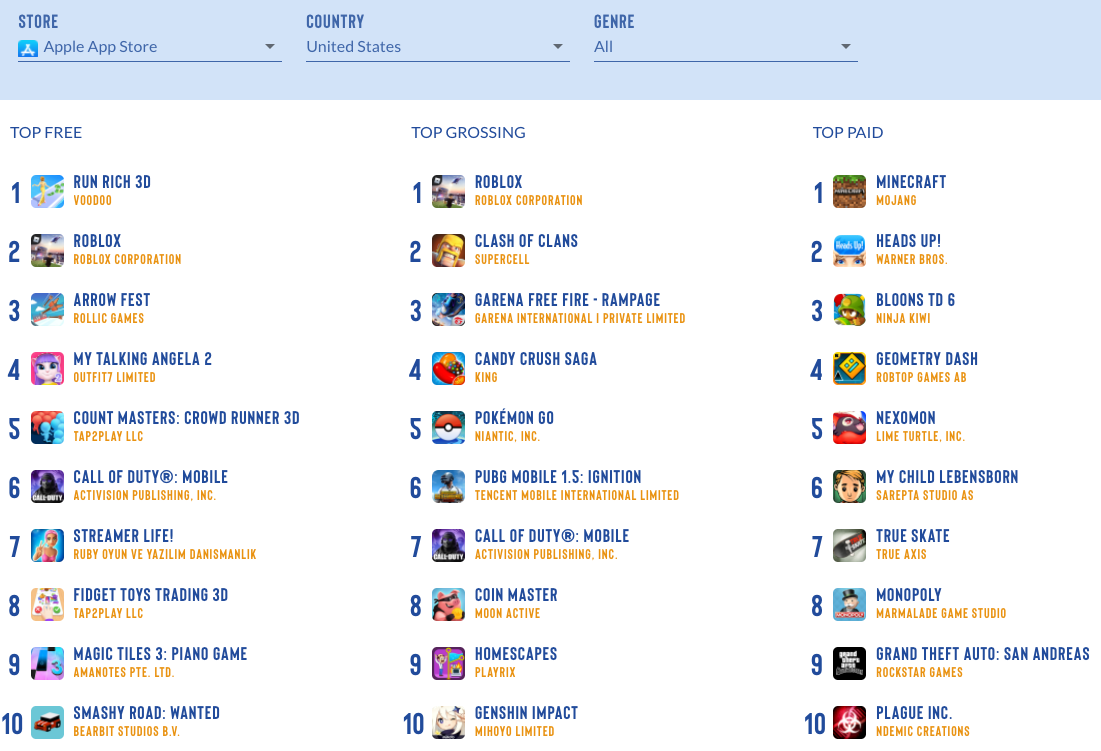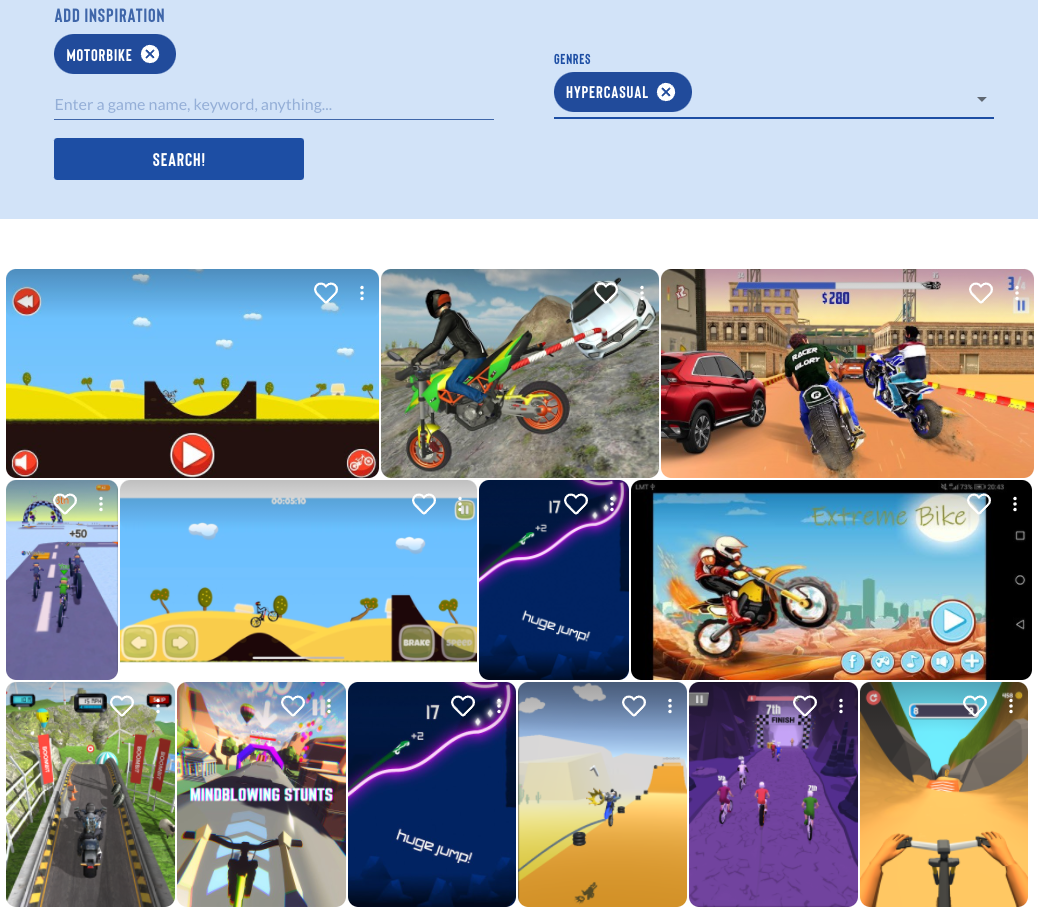 Get visual inspiration with Image Search
Choose a game or write some keywords, and Ludo will get you dozens of relevant game images.

4 million game images at your fingertips, from all the supported stores.

Select any image and search for other similar images in other games.
Speedup market research with Game Search
Choose any combination of games, or write any number of keywords or sentences, and let Ludo find games that are similar to that.

Search across the four supported stores with a single click.

Filter the results by genre, platform, and sort them according to a number of criteria.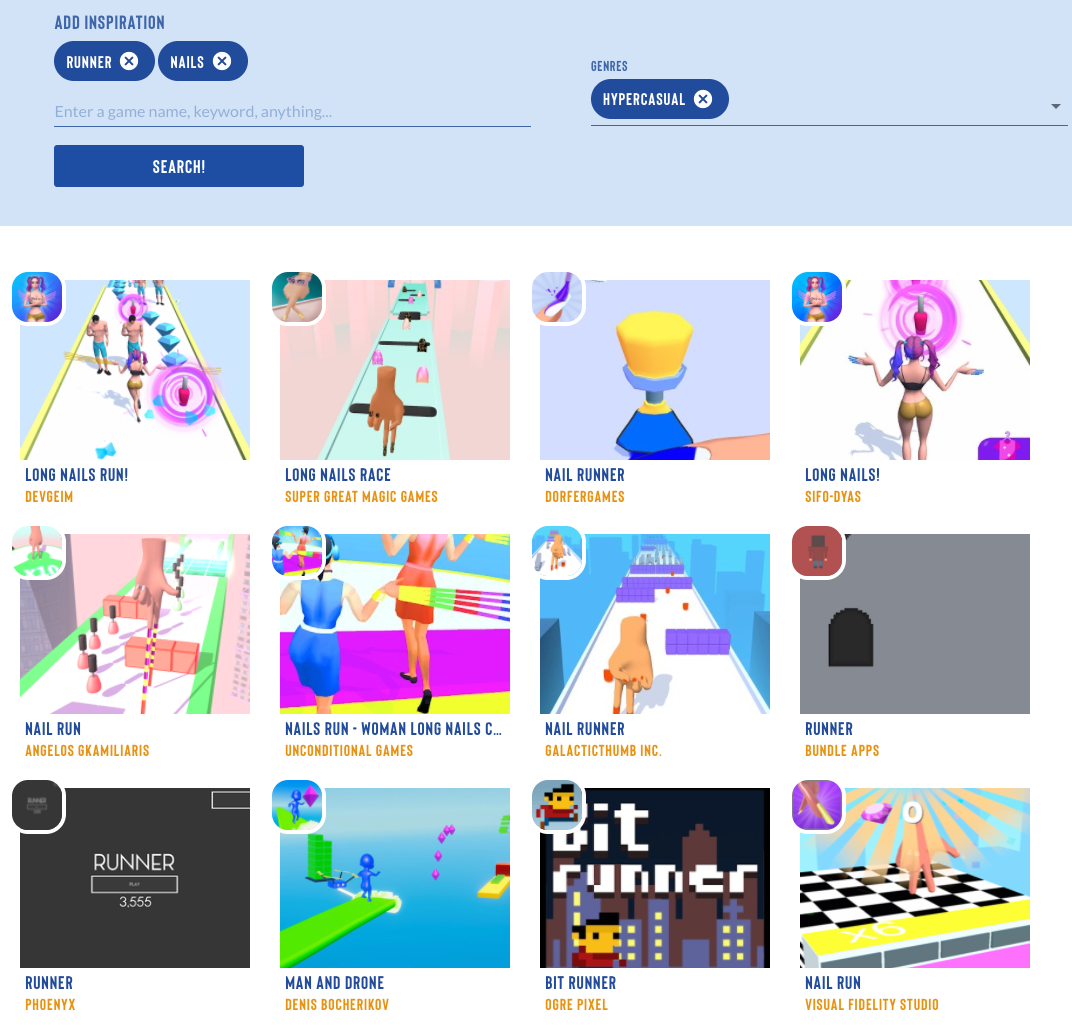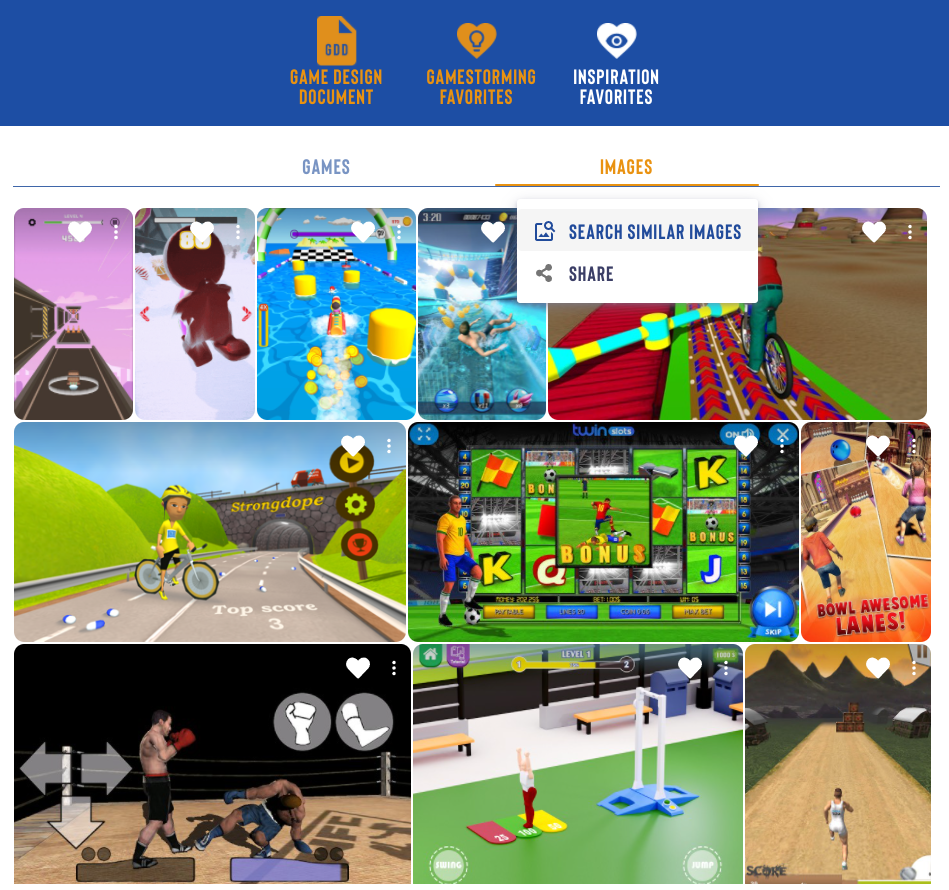 Keep your favorite content in one place, and share it with others
Create a project and save any images, games, or generated content that you find interesting.

Share any content with others with the Slack integration.
Collaborate on your next game with the Game Design Document
Use your saved favorites and generated content to begin drafting a GDD.
If you are stuck, ask Ludo for suggestions:  Ludo will scan your document and complete any section that you need assistance with.
Export the final document to a PDF and share it with teammates or publish it on Slack