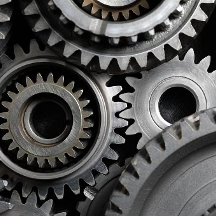 A guide to the latest innovations in game mechanics, and how the right mechanics can be game defining
Game mechanics are often considered the most crucial element when it comes to concepting and developing a new game. The mechanics within a game are the rules and systems that guide the players actions. They also determine how other elements within the game, such as the environment and NPCs, respond to these actions. Simply put, game mechanics are the core element in how a video game is played.
This blog is a guide to the latest innovations in game mechanics. It will also analyse why they are so important to both the playability and marketability of a game, and which games are pushing the boundaries. It will also discuss how Ludo, the fully integrated creativity toolkit for game developers, can help to inspire anyone looking to implement innovative mechanics into their games.
Why are game mechanics so important?
Game mechanics are crucial because they are key to how a game is played. Whilst design elements determine how a game looks and sounds, mechanics determine how the game actually feels. Elements such as how central characters move, engage in combat, and succeed and fail in the game are among the more important mechanics that developers must get right. Comparisons are often made within genres as to how effective these elements are. For example, a well-reviewed RPG will often be praised for its combat mechanics and the ease with which the central characters are able to be controlled. Conversely, some games may be criticised for over-complicating these elements, making the central experience for the player cumbersome and inconsistent.
The efficacy of certain game mechanics can prove a key selling point when it comes to marketing a hit game. There have been many examples of how new innovations in game mechanics have led to games becoming critical and commerical successes. It will come as no surprise that positive reviews lead to increased sales, turning new games into industry classics overnight.
Latest innovations in game mechanics
The latest innovations in game mechanics predominantly revolve around how the central characters move and interact within the environment and story. Sprawling open-world franchises, such as The Last of Us and Red Dead Redemption 2, have evidenced how player interactions, character movement, and combat mechanics have improved exponentially. Whereas games would traditionally follow a 'level-by-level' structure, in which players guide their characters through a set of tasks with pre-determined interactions, developers are now pushing boundaries when it comes to the mechanics and structure of their games. NPCs (Non-playable characters) are more complex, and interactions with them can even determine the outcome of the story. The recent emergence of powerful systems, such as the latest Unreal Engine, means characters can even be affected by different weather conditions and environmental terrains, as well as the NPCs they work with or against. What is undeniable is that the most prominent new innovations in gaming in recent years have centred on advancements in game mechanics, with the feel and experience of a game becoming more dynamic and immersive than ever before.
Which games are currently pushing the boundaries in game mechanics, and are they getting it right?
There are many recent releases that demonstrate the latest innovations in game mechanics. Horizon: Forbidden West, from Guerilla Games in partnership with Sony, built on the success of its predecessor, Zero Dawn, in presenting not only an incredibly beautiful game design but, crucially, unique and innovative combat and movement mechanics. One of 2022's most anticipated releases, Bandai Namco's Elden Ring, exhibited the most dynamic and vast open-world environment in gaming history and a significantly improved version of the already successful Dark Souls-style combat mechanics. 2021's Game of the Year, It Takes Two, again pushed the boundaries of game mechanics, this time within the co-op genre. These are all examples of contemporary releases getting these innovations right, but there are also ample examples of studios attempting to do too much, ultimately overcomplicating an already solid formula.
There are many games to look out for this year when it comes to new and exciting game mechanics. Portkey Games' Hogwarts Legacy will look to achieve what many games in the Harry Potter franchise have failed to achieve when it comes to the mechanics of spells and magic. While God of War: Ragnarok is sure to try to build upon the already iconic mechanics of its eponymous predecessor.
How Ludo can help inspire exciting new game mechanics!
Ludo, the complete creativity toolkit for developers powered by AI and machine learning, can help inspire you to create innovative game mechanics for your next game. The new Game Elements feature joins an already sizable toolkit, and has markedly improved the usability and efficiency of the platform. Developers can now simply input a description of their game concept, or start from an already generated idea, and Ludo will quickly suggest hundreds of ideas for mechanics, game plots, characters, game universes, levels and many more at the click of a button. It's as easy as that!
Try Ludo now!
There has never been a better time to try Ludo! The all new, one-of-a-kind Game Concept creator containing all of the platform's tools in one place can streamline the game creation process for developers across the industry, and with its brand new Free Tier subscription these and other features are now available to all.
If you're a new developer about to embark on your next game development journey, make sure to make Ludo a part of it!