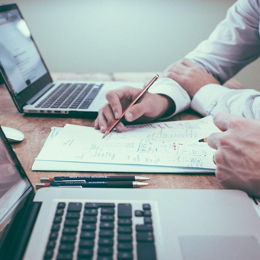 Our predictions for what 2022 has in store for gaming and for Ludo!
The games industry, like others worldwide, has seen a lot of change over the last 12 months. In our most recent blog post discussed how the games industry has adapted and thrived in the face of global uncertainty, with stunning new titles released and new ground broken inaccessibility and innovation. 2022 looks set to be a year where the games industry will continue to adapt to challenges both old and new, with hype building around new releases and innovations in both console and mobile gaming.
After an exciting 2021, Ludo is primed to go from strength to strength in the coming year. As the gaming landscape shifts and new trends start to take shape, Ludo will continue to keep its users up-to-date and in the know with what's happening within the fastest growing industry on the planet.
In this blog, we will discuss our predictions for 2022. We will also examine how Ludo will continue to keep users informed on new gaming trends as they emerge throughout the year.
Lights, Camera, Action – film and TV in 2022 and the potential for new game inspiration
2022 looks set to be an exciting one for the film and TV industry. Franchise studios such as Marvel and DC will be releasing a plethora of new titles in the new year. Disney and Pixar will look to continue their recent successes with a host of new releases for families. Illumination will be releasing the upcoming instalment in the successful Minions series in 2022. And, of course, an Avatar sequel is finally on its way! Not to be left out, the small screen also has some incredible projects on the horizon. The ever-increasing prevalence of streaming services such as Netflix and Disney+ mean the production value of television programmes has never been higher. Projects already announced for TV in 2022 include Obi-Wan Kenobi from Disney+, Marvel's Peacemaker starring John Cena, and of course the much-anticipated Lord of the Rings prequel series coming to Amazon Prime.
2022 will see the release of an Uncharted film inspired by the game series, and potentially the long-awaited Last Of Us TV show (although no release date has yet been officially announced). These two titles are examples of games inspiring screen releases. However, certain film and TV titles may also act as inspiration for new game releases in 2022. History tells us that Marvel and DC releases in particular often lead to the release of brand new games, and 2022 is sure to be no different. We have already seen an announcement that evidences this trend, with a new Wonder Woman game revealed at the recent 2021 Game Awards. While there is still no official release date for this from the game's developer, Monolith, there is a chance this could be ready for 2022!
2022 may also see a rise in gaming franchises, a phenomenon that has been growing for a number of years. With the games industry growing at such a rate, studios may look to replicate some of their TV and film counterparts in releasing games inspired by their previous hits. A prime example of this is Remedy's upcoming Alan Wake 2. A sequel to the cult classic, Remedy will want to build on the success of both the original and it's 'sister title', 2019's Control, which exists within the same franchise. Whether inspired by films, TV shows, or previous hit games, 2022 will certainly be a very significant year for gaming.
Twenty-twenty-new – what are the most anticipated games for 2022?
Not to be left behind by the excitement surrounding TV and film, the games industry has some exciting new titles in store for 2022. Many highly anticipated titles have been in production for some time, with some releases delayed from 2021. These games promise to be worth the wait, with 2022 set to be a huge year for next-gen games in particular. Lots of upcoming titles have already generated an incredible buzz, with studios rushing to release trailers and gameplay footage to whet the appetite of excited gamers. These include Hogwarts Legacy, allowing players to create their own witch or wizard and explore the grounds of Hogwarts and other well loved locations from the Harry Potter universe. And Bandai Namco's Elden Ring is fast becoming one of the most anticipated games in years.
Hugely successful game franchises also look set to have an exciting 2022. The latest instalment of the remarkable God of War franchise will likely be the most ambitious yet, and a new Lego: Star Wars title – The Skywalker Saga – is also on its way. 2022 will also see the advent of Unreal Engine 5, recently showcased at the 2021 Game Awards. This new technology, coupled with the determination from studios to push the boundaries of what is possible in gaming, means 2022 is likely to be a year like no other for the industry.
The growing influence of AI in gaming, and how Ludo can make an impact in 2022
New technologies and innovations have always been the beating heart of the gaming industry. Large studios and indie developers alike have continually sought to harness the latest tech to push the boundaries when developing new games. AI, or 'Artificial Intelligence', is one such innovation, and it continues to influence gaming across the world. Gamers often look at the NPCs (non-playable characters) within games when analysing the strength of a game's AI. Studios such as Rockstar Games and Naughty Dog have become the pre-eminent names in the industry for top quality AI, with titles including Red Dead Redemption 2 and The Last of Us 2 demonstrating truly remarkable AI technology. The Unreal Engine 5 demonstration of The Matrix Awakens took this to new heights in its vast open-world setting. A demo of this experience is available for download now on the PlayStation network.
2022 certainly looks set to be a year when AI will become more prevalent than ever before in gaming.
It is just the latest in a long list of trends that have emerged in the ever-changing gaming landscape. Ludo will continue to be a tool that helps users, be they gamers or studios, to research these new trends, generate new ideas and iconography, and stay up-to-date on what's happening in the fastest growing industry in the world.
Everyone involved with Ludo is incredibly excited for what 2022 has in store. If you haven't already, sign up now to experience the incredible features already available and to be among the first to see new and improved tools that will be added in the coming months. It's totally free to use, and is sure to be your go-to platform!