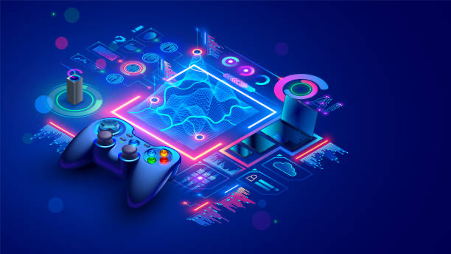 The journey Ludo has been on, and how it has adapted and grown into the complete game development toolkit
A year ago almost to the day, Ludo was created. Following a successful closed beta that attracted participation from independent studios all over the world, Ludo went into Open Beta in January 2021. It was later officially launched in April of 2021.
After a remarkable 12 months, Ludo is still finding unique and innovative ways to support game developers of all levels. More than just an ideation tool, Ludo has become a complete and constantly evolving toolkit for indie developers and studios alike. The next year is set to be an incredibly exciting period for Ludo and its ever-growing community.
In this blog, we will look back at a year of Ludo – a year that has seen the introduction of exciting new features, increased numbers of users, and more innovation in the use of AI in game development than ever before.
The Prologue – Where It All Began
Created by CEO & founder, Tom Pigott, and a team of AI experts, Ludo – Latin for 'I Play' – became the world's first AI games ideation tool. The original idea for the platform was to help inspire game developers by generating unique game concepts. Using machine learning and natural language processing, the platform is constantly learning and evolving. Using its database of 1.5 million games, the platform allows developers to generate multiple artwork ideas, gaming images and written game concepts using intuitive keyword searches.
This was only the beginning of the journey for Ludo. As the number of users grew, the platform would continue to evolve, ultimately becoming the complete development toolkit it is today.
Progress – The Development of Ludo
Ludo's early success saw development accelerate in the middle of 2021. More than just an ideation tool, the platform began to grow into a one-stop toolkit for developers looking to create their next hit game. Ludo was now perfectly positioned to help both indie developers and studios alike throughout the entire game development process.
An early development was improvements to the AI game ideator. Giving users the option to generate ideas and images based on their own favourite games. Inputting the name of a hit game generates ideas across a number of variables, including those based on that particular game, and recommendations for similar titles to explore. The quality and feel of the platform was also improved, with more prompts and new and improved text making it more intuitive than ever before.
Ludo's unique data centre also grew, giving users access to a database containing over 1.5 million games. The platform introduced a Trends feature, which allows developers to quickly see what games are rising in the charts and what topics and mechanics are trending. There was also the introduction of a chart function. This function made the App Store and Play Store charts available to view for developers in just a few clicks, whilst also offering the option to save their favourite games from the chart, search for similar games, and even generate new games based on the top performers within each chart. These additions have only increased Ludo's reputation as an invaluable, easy to use research tool in the world of game development.
The platform also began to utilise the increasingly advanced models of AI and machine learning that were available due to technological advancements made in the AI industry throughout 2021. But Ludo wasn't finished there. Yet more exciting new features were around the corner as the year drew to a close.
Iconic Imagery – More Exciting Features Announced
Not stopping at growing the unique data centre and improving the ideator's functionality, Ludo also introduced more exciting new features later in 2021. In September, Ludo announced a brand new Image Search feature.
The team at Ludo had long been aware of the importance of images in triggering ideas when gamestorming. Using an image database of over 5 million images, this new feature allows users to generate ideas for artwork for their next game and to research the type of imagery they wanted their games to be related to. It has been described by studios as a 'Pinterest board' for game images and is yet another step on the exciting journey Ludo had embarked upon several months earlier.
In November, Ludo announced a groundbreaking new Icon Search feature. This new tool continued the trend of using cutting edge AI technology to improve the platform and enabled users to quickly source and review mobile game icons for their next game. This feature fully demonstrates the power of what was now the complete game development toolkit. It gives users a detailed view of each icon and what filters were in place and is able to cross-reference this information across multiple online storefronts. This feature also acted as an icon generator. Developers are able to not only search for icon inspiration but also generate exciting new iconography for their own games.
These new features have ultimately contributed to what Ludo is now as we head into 2022. It is the complete toolkit for all things game development. A game developer's best friend. A platform that helps and inspires developers on their journey to create their next hit game. With all this and more, Ludo is very much here to stay.
2022 – Here's to another year of Ludo!
Alongside these incredible new features, the end of 2021 also saw the introduction of a new free tier to the Ludo platform. This means students and first-time game developers can access the Ludo toolkit for free, and thrive within the fast-growing community of game developers on the platform. Ludo's incredible features are now available to all, giving everyone the opportunity to develop their next hit game.
It also means that users will be able to access even more exciting new features in 2022. If Ludo's first year is anything to go by, new improvements and even more exciting features will certainly be on the cards. If having access to the complete gaming toolkit sounds right up your street, then why not sign up now? There has never been a more exciting time to become a member of the Ludo community, and there are membership tiers to suit everyone.
As we embark on a brand new year, make Ludo a part of it!