For those developers determined to work hard to create great game concepts
Your Best friend that always has out-of-the-box ideas to inspire you
Imagine you had a colleague who brainstorms new game concepts with you every day and always provides surprising new ideas from trending games and other genres?
How much would that accelerate your ability to develop awesome new game concepts? Ludo allows you to do just that.  While summoning up its database of over 1M games, Ludo can generate something entirely new or blend existing games together for some surprising results. Pick the key ideas and keep iterating until you have an original game concept!

ASK LUDO TO GENERATE A CONCEPT
Using your own game description, keywords, and by blending games that you like, Ludo can create new concepts that you never would have thought of.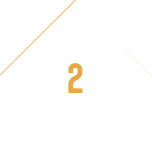 CHOOSE THE ELEMENTS YOU LIKE TO BUILD YOUR GDD
Add everything you find interesting (game images, mechanics, etc.) to your library , while browsing game concepts created by Ludo or those of existing top chart games, and populate your final GDD with it.

RINSE AND REPEAT
Game design is iterative, and so is how you create the best game concepts using Ludo. Just reenter your favorite generated results into Ludo to create even better games!
Creative teams are constantly being challenged To develop new game concepts that are both Original and tap into the current hit trends
Mobile game development is a hits driven process that is part art and part science. Many ideas and prototypes are developed and tested by small teams of game designers, developers, and artists.
This entire process can be time-consuming, inconsistent and expensive when it should be fun, liberating and creative.
Developers and publishers need new ideas for games all the time. Ludo challenges the status quo by bringing brainstorming on demand into the game creation process.
LUDO CAN ACCESS OVER 3 MILLION GAME IMAGES
Create inspiring mood boards and let your imagination go wild. Fuel your creative process like never before!